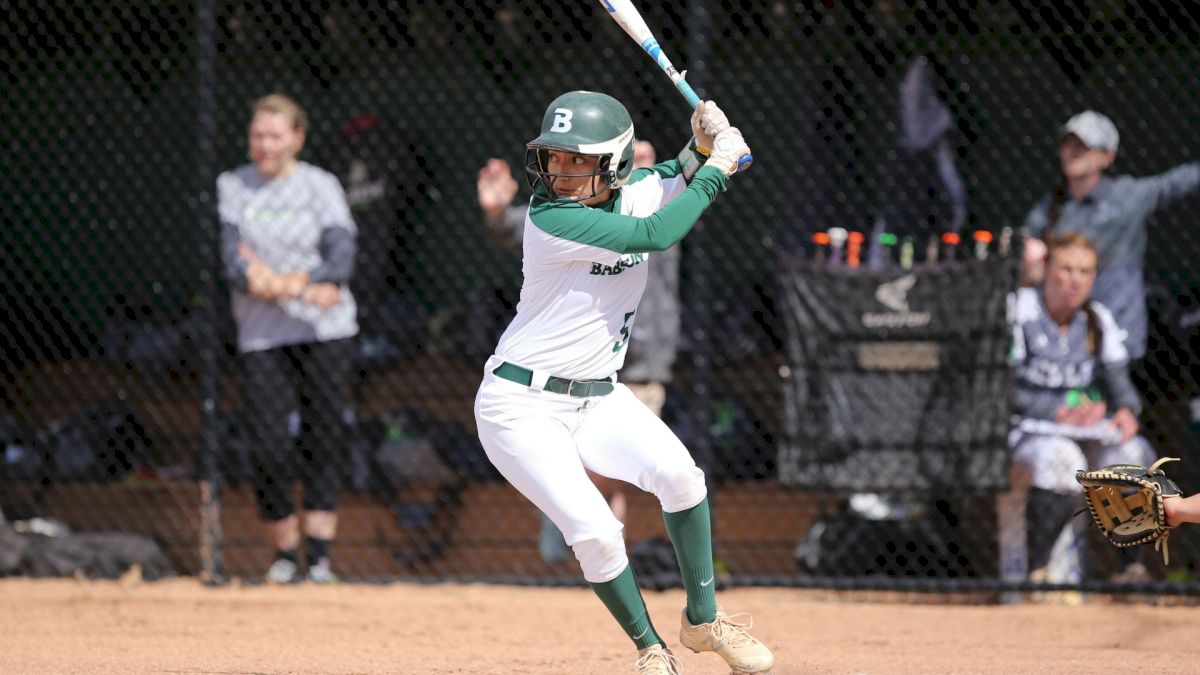 When Houston native Josephine Mares decided she wanted to pursue college softball and business school in the Northeast, she made the unlikely choice to join a club team from Pennsylvania.
Her teammates from her hometown were perplexed by her decision.
"I know I wanted a really good education," Mares said. "I went to a very high academic high school so the people that I went to high school understood, but the people that I played softball with definitely did not. They thought it was a waste of time. They didn't really understand it."
Mares father did some research and saw an opportunity at Division III Babson College, located in Babson Park, Massachusetts, which had the No. 1 business school for entrepreneurship.
They called BC coach Dave Canan, went on a visit to Babson, and the rest is history.
Now a junior, Mares is a huge contributor for Babson in every aspect of the game, including as one of the team's leading hitters. Ranked No. 14 in Division III, the Beavers list a team batting average over .350 and are outscoring their opponents by 17 total runs this year.
"I've learned a lot about myself. I've learned a lot about being on a team," Mares said of her time at Babson. "When you're playing tournament ball and trying to get recruited it's a very selfish sport. You're only looking out for yourself. You're only wondering what you're doing, what you're stats are, etc.
"But at Babson, you really get a family experience. I care so much about the girls around me. Winning is fun but being in this type of environment is so much better."
When most players felt the pressure of going to a Division I school, Mares went the other direction.
"You're not missing out on anything by going DII or DIII," she said. "All of the girls share the same passion and love for the game. You're not missing out on anything in that aspect. It's really about your future. You want to pick a school on the academics because softball is going to end for you in four years. That's the way that I look at it. They shouldn't make their decision based on softball alone."
Of course, Mares definitely misses the Tex-Mex and Southern hospitality from Texas, but she wouldn't trade her experience for the world.
"These past three have been the best years of my life," she said, "and I'm sure these four years are going to set me up for a great life later on."
Article courtesy of FloSoftball.